How to Participate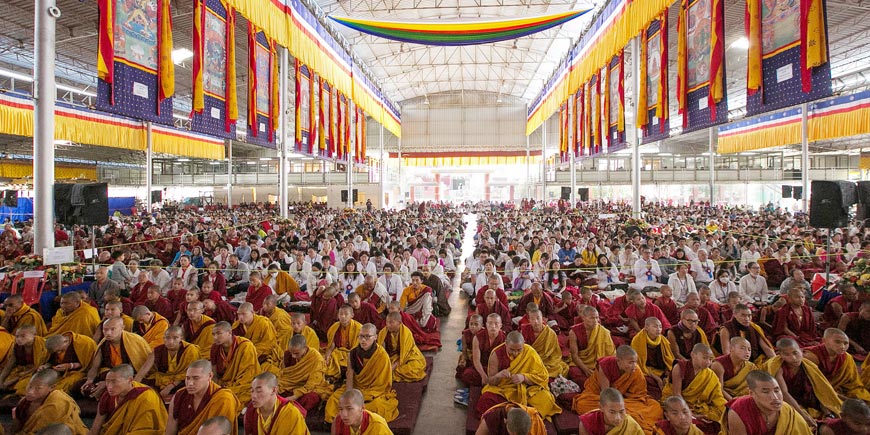 Registration
Everyone is welcome to attend the Kagyu Monlam, free of charge. There is no online registration for the event. For security reasons, all participants must register in person at the Kagyu Monlam Pavilion in order to receive a participant card. The registration schedule will be posted at the Kagyu Monlam Pavilion and on the Tergar Monastery bulletin board before the event starts. You will need to bring your passport and one passport-size photo with you.
Location
Kagyu Monlam Pavilion Bodhgaya, Bihar 824231, India
Additional Information
1. We encourage all attendees to become members of the Kagyu. Monlam. Membership costs $150USD and affords many benefits, including a meal plan during the Monlam. You can also become a member of Kagyu Monlam if you wish to support the event but are unable to attend in person.
2. General or specific offerings, please check Kagyu Monlam Sponsorship.
3. For ordained sangha registration information, please email monasteryregistration@kagyumonlam.org
4. For layperson group registration information, please email groupregistration@kagyumonlam.org
5. Travel options to and from Bodhgaya.
6. Book your accommodation.